The convergence of colocation with edge-to-cloud, pay-per-use solutions opens a path to a simpler, more flexible kind of IT.
Two of the most powerful trends in modern IT are converging: the rise of colocation, and the move to edge-to-cloud infrastructure as a service.
It's not hard to see why increasing numbers of companies are choosing to move IT assets to a third-party facilities provider. Here are a few of the top drivers that spring to mind:
Reliability. Colocation providers can bring massive economic resources to ensuring that cooling, power and comms systems are always available. It's very difficult for most companies to do the same without big capital investments. Some providers offer a 100 percent power uptime guarantee.
Simplicity. Handing off IT assets to a colo means you can spend less time on the business of running a data center, and more time on the business of … well, the business. You eliminate facilities maintenance chores, knowing you can rely on the provider's expert staff to look after the state-of-the-art infrastructure that hosts your equipment.
Security and data confidentiality. Colos provide multiple, dense layers of physical security to prevent unauthorized access to their premises. You get a secure, compliant environment without having to make massive upfront expenditures. Your data remains firmly under your control, and nobody can get access to it without having to go through your legal team.
Cost savings. The colocation strategy can enable you to consolidate infrastructure and reduce your physical footprint, freeing up space for other uses. But the big savings come from the fast, cost-effective connectivity that colos provide.
Let's say you're a comms services provider running services out of an in-house data center over a fiber connection, and you get a sudden jump in demand for videoconferencing (as happened at many businesses during the pandemic). More data is going back and forth, and your monthly cloud services bill could jump to an unsustainable level. What you can do is put your core data inside your private colo, taking advantage of intelligent SD-WAN technology and the exchange fabric that the colo provides, as-a-service, for high-speed connections.
You can also negotiate better rates for egress from cloud. You're always going to have some data egress fees, but a colocation arrangement can help you minimize them.
Data proximity. Keeping your data and multiple apps in the same location can improve performance and reduce connectivity demands. For example, you could have your ERP system and an enterprise analytics platform pulling data from it. Everything is in the same cage, so your data isn't going back and forth over the links.
A strong, secure dovetail: colocation and HPE GreenLake
If you're thinking colocation, you're already thinking as-a-service. It makes sense to complement that strategy for your physical footprint with an equally powerful edge-to-cloud, pay-as-you-go approach for your infrastructure and operational needs.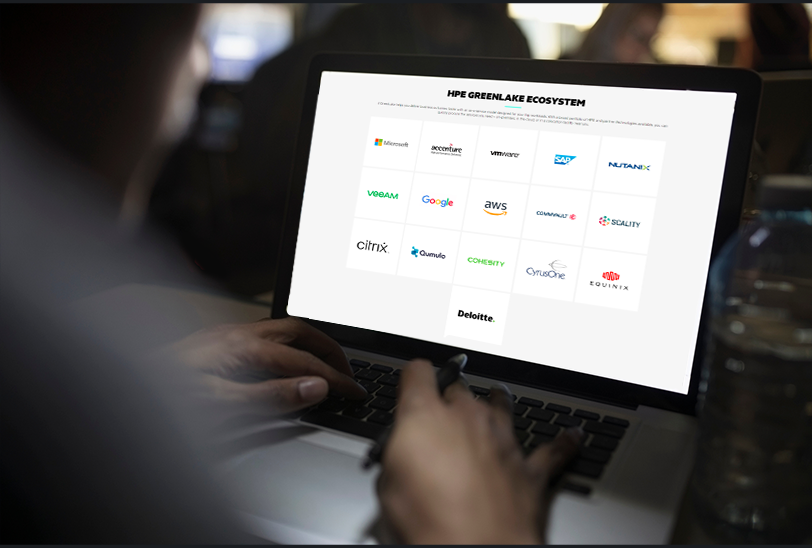 HPE GreenLake is our edge-to-cloud, as-a-service platform that brings the cloud experience to your apps and data, wherever they reside. We configure and install the hardware and software you need at your hosted facility. We retain ownership of the infrastructure, and our metering technologies measure your usage of it. We bill you on a single monthly invoice based on that usage. HPE experts handle day-to-day support and updates, freeing you up to concentrate on more value-add activities.
HPE GreenLake with colocation takes it a step further with solutions specifically designed to dovetail with your colocation strategy. It simplifies the colocation move by giving you:
One contract. Any large enterprise will have whole teams in charge of vendor contracts, of course, but contracts can easily proliferate in colocation arrangements, and many companies would prefer to have a single contract rather than 10 or 15. HPE GreenLake with colocation includes workload sizing, cage design, network design, and deployment and management of the solution. We've worked with customers to provide single contracts that cover a wide range of colocation-related tasks, from cross-connects to network change requests, to upgrades, to expansion of different workloads or platforms, whether it's compute or storage or networking.
One account manager. HPE GreenLake with colocation gives you a single escalation point for the entire solution. Our experts from HPE GreenLake Management Services handle contacts with our colocation partners, CyrusOne and Equinix, to ensure prompt resolution of any issues that crop up.
One invoice. Your payments for the colocation facility are included in a single monthly invoice together with the consumption-based billing for the HPE GreenLake solution.
Solutions for all your workloads
You can start small and go as big as you want. You can start with a single cabinet and grow it to full cages under your HPE GreenLake with colocation contract.
The range of workloads that you can run on HPE GreenLake is huge. Together with our partners, we can support heavy-duty, mission-critical workloads like SAP S/4 HANA and database as-a-service. We offer cloud services for containers, virtual machines, high-performance compute, virtual desktop infrastructure, data protection and much more.
If you're thinking about strengthening your cyber defenses (and who isn't, given the ongoing wave of ransomware attacks this year), many of our HPE GreenLake offerings are all about security, including solutions delivered with our partners Commvault and Splunk. And with HPE gear, you're protected by HPE's server security and infrastructure security solutions, including HPE Trusted Supply Chain and Silicon Root of Trust.
In addition, an as-a-service approach can help you achieve your sustainability goals. HPE GreenLake is natively green. Because it's pay-per-use, you're not wasting energy and cooling by running equipment that you're not fully using, or that you've bought even though you won't need it for a while. Our colocation partners have deployed state-of-the-art, extremely efficient power and cooling systems, and they are committed to sustainability practices and renewable energy.
To learn more, watch this video that explains how plastics, chemicals and refining giant LyondellBasell is partnering with HPE to drive sustainable digital transformation with HPE GreenLake cloud services.